Quartz Mountain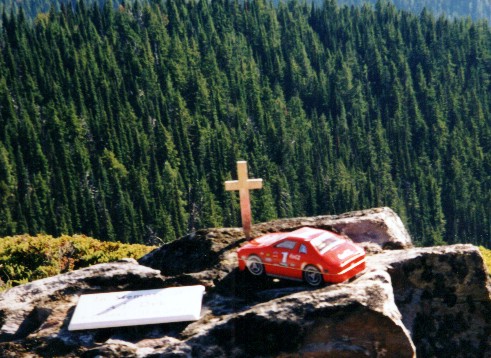 Quartz Mountain in Kittitas Valley was a special place for A.J. He would often go 4x4ing and snowmobiling in this area. We thought this would be a nice place to scatter his ashes. Matt and Dad went up to Quartz in August 2002 to find "just the right spot". August 27, 2002 each of us family members took a turn at scattering his ashes. It's an amazing view of Mt. Rainer from this rock! I think God placed this rock there just for us.

We each worked on the rock by drilling and cementing the plaque and cross into the rock. The plaque says "In Memory of A.J. Dyk"
Every year on A.J.'s birthday we ride up to Quartz and let go of balloons. If you haven't been up to Quartz, it's worth the trip! You will find the memorial just as you make a sharp turn at the top. It's on the left hand side of the road.
| | |
| --- | --- |
| | |
| Mom | Dad |
| Matt | Lori |
| | |